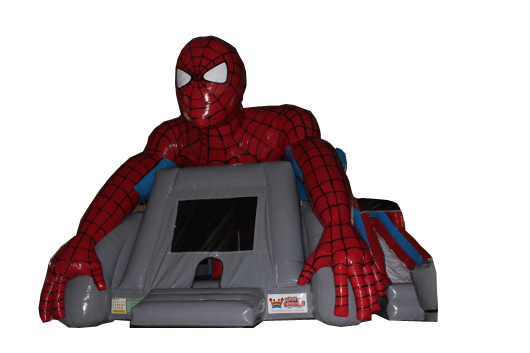 Setup area: 35' wide x 20' deep x 18' height
Actual Size: 33' x 25' x 18'
$375.00
Please call to reserve this item.

Spiderman Combo Bouncy Castle
Make your little Spiderman fan's dreams come true.
This might just be the coolest Spiderman Bouncy
Castle ever and it's even got a slide! Not only is
the detail amazing, this is our largest combo
bounce house measuring a whopping 18' tall,
33' long and 25' wide. Please be sure you have
enough room for the ULTIMATE Spiderman
bounce house.

4 hour rental is $375
Additional hours are $25/hour



This unit is AEDARSA certified for all publice events.
Call us to Book
780-406-6332