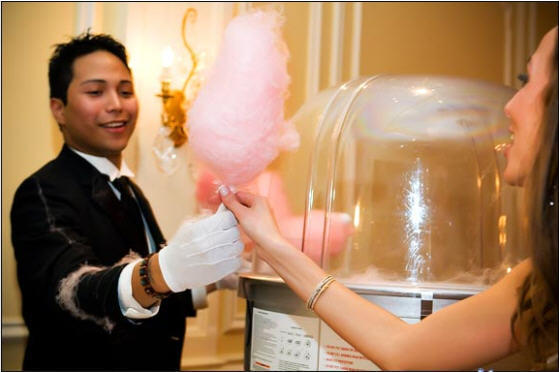 Cotton Candy Staffing Service




$295.00
Please call to reserve this item.

Professional Cotton Candy Service

Custom tailored to your event and needs. Featuring unlimited cotton
candy servings and a professional attendant to spin fresh
cotton candy right before your guests eyes! Many flavours/colours
to choose from as well as the choice of your cotton candy served on cones,
in bags or on super cool light up LED party cones!
Perfect for parties, weddings, anniversaries, etc.
Make you wedding reception stand out with
freshly spun cotton candy in your wedding colours.
Rates starting at $295 for 2 hours
Additional hours are $100 per hour.
Contact us to book for your event.