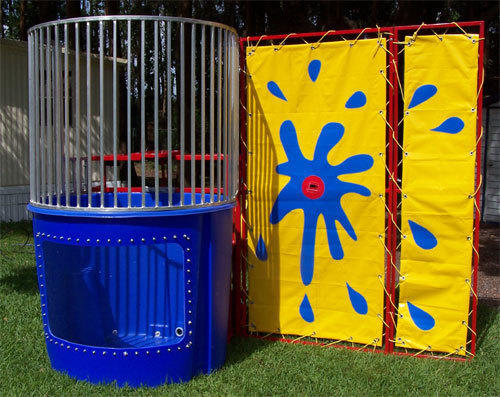 Dunk Tank
Edmonton Dunk Tank Rentals
Dunk Tanks are a must at any carnival and an absolute riot.
The only question is who is going to get wet!

We do the delivery, setup and pick up when you are done.
You must provide a water source(hose tap)
within 25' of the set up location.

Rent a dunk tank for only
$375 for all day.