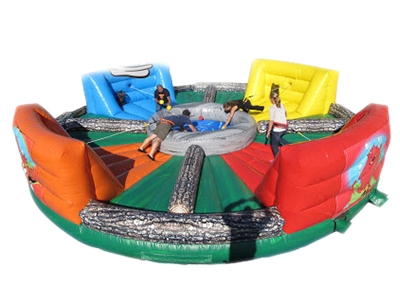 Hungry Hippo Interactive Game
Life sized version of a childhood favourite
Great for ages 5+




$550.00

Please call to reserve this item.

Hungry Hippo Interactive Inflatable

Take a childhood favorite to a whole new level!
It's a life sized Hungry Hungry Hippo game. Fur players
compete against each other collecting balls from the
ball pit in the centre while being held back by the bungee
cord attached to their waist harness. Great for any
event and tons of laughs. Check out the video below.

Rents at $550 for 4 hours
Additional hours are $50/hr